Add a touch of beauty and elegance to your Instagram posts with our curated collection of catchy flower captions. Flowers are nature's best gifts to mankind, anyone can feel relaxed and calm at the sight of beautiful flowers.
Flower gardening not only makes your garden look awesome but the smell of the flowers makes the entire place mesmerized.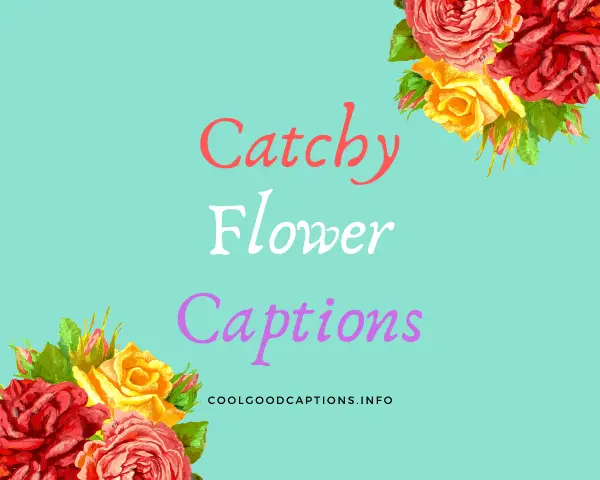 Taking selfies or photos in the middle of a garden full of assorted flowers and green plants makes your day, we have included Funny Quotes About Flowers Blooming use them along with photos makes your Instagram post engaging that ultimately grows social media followers.
RELATED | 79+ Sunflower Instagram Captions INCLUDE Sunflower Field Quotes
Flowers have been the lover's first choice, you can impress your girl by gifting a flower boutique containing assorted flowers. You can try your luck using catchy flower quotes that convey your feelings.
Catchy Flower Captions
A peony for your thoughts, my dear?
Be patient. Nothing in nature blooms all year
Bloom where you are planted.
Bring on the flip-flops, green grass, sunshine, and flowers.
Damndelion, I'm looking fine.
Every flower must grow through dirt.
Flowers don't tell. They show.
Flowers grow back, even after they are stepped on.
Happiness blooms from within.
Have you botany any flowers lately?
Help! I've pollen and I can't get up.
Here comes the sunflower.
I can't beleaf how much you've grown!
I don't just stop and smell the roses. I stop for every single flower I see.
I like big blooms and I cannot lie
I never want you to leaf me
I'm head clover heals in love
I'm hoping thistle cheer you up.
Captions for Flower Pics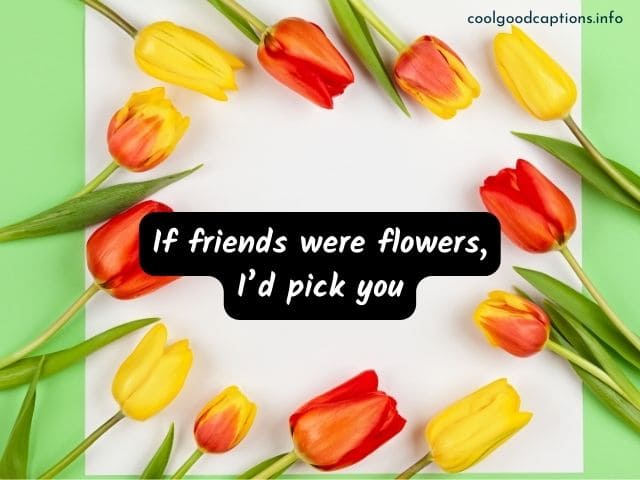 I'm sorry for the things I said when it was winter
I'm too busy working on my own garden to notice if yours is greener.
I've never seen anyone turn down a bouquet of flowers. Just sayin.
If friends were flowers, I'd pick you
If I were a princess, my crown would be made of flowers.
I'm not waiting around for someone to buy me flowers. I'm gonna buy my own dang flowers.
Just like a flower, I have to be where the sun shines.
Just like a flower, I'll grow on you
Let your joy burst forth, like flowers in the spring.
Like a flower, I have a season to bloom.
Like flowers, we can also choose to bloom – The goddess rebellion
Make each day a lily more better than the last.
Not a daisy goes by where I don't think about you
Oh snapdragon, I'm loving this lewk.
Once and floral, I've made up my mind.
Flower Captions for Instagram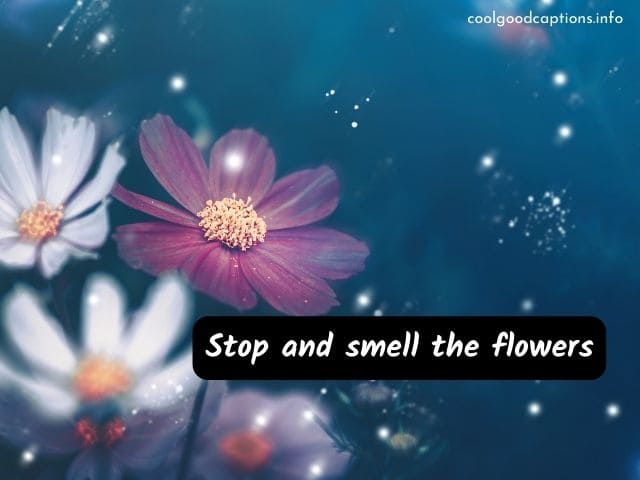 Plant smiles, grow laughter, harvest love.
Put the petal to the metal
Roses are red. Violets are blue. If you were a flower, I'd pick you.
Some see a weed, some see a wish.
Stop and smell the flowers
There's not a daisy that goes by where I don't think of you.
Thistle be the best day ever.
We'll be planted right here.
What in carnation is going on here?
Wherever life plants you, bloom with grace.
With wildflowers in our hair.
You can cut all the flowers but you cannot keep Spring from coming.
You can grow your own way. [insert musical note emoji and flower bouquet emoji]
You're simply Iris-istible
You've got to let your dreams blossom.
Flower Puns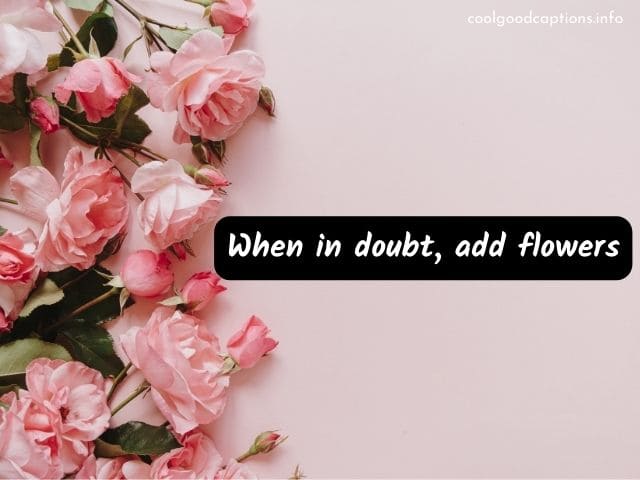 Every daisy is better because of you
Give it time. I'll grow on you
Hey bud – didn't seed you there!
Hey bud, how's it growing?
I hope thistle show you how much I love you!
I love you mum, you're the best!
I never want you to leaf me.
I will love you till the end of thyme.
I'm no garden variety girl – I'm one of a kind
Let's do this together, once and floral
Life would succ without you.
My best buds, through and through
My love for you blossoms every day
Not a daisy goes by where I don't think about you.
Some things are just mint to be
There's not a daisy that goes by where I don't think of you
This season puts a little spring in my step
Watch me bloom like spring after a long winter
We're BFFs – best buds forever
When in doubt, add flowers
You've got to let your dreams blossom
Flower Quotes For Instagram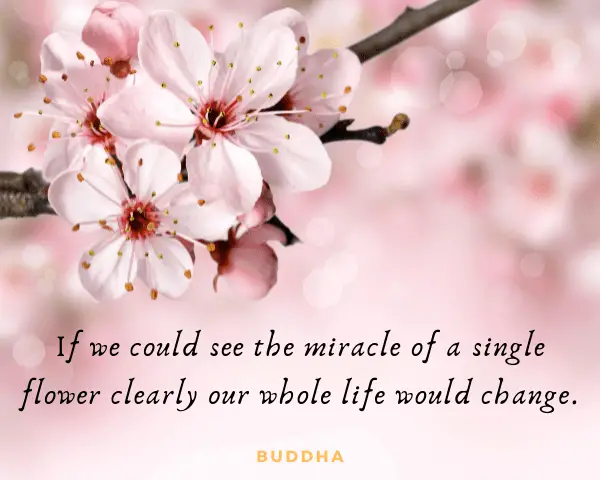 A flower blossoms for its own joy – Oscar Wilde
A flower does not think of competing with the flower next to it. It simply blooms. – Zen Shin
After women, flowers are the most divine creations. – Christian Dior
All the flowers of all the tomorrows are in the seeds of today. – Proverb
Earth laughs in flowers. – Ralph Waldo Emerson
Even the tiniest of flowers can have the toughest roots. – Shannon Mullen
I must have flowers. Always, always. – Claude Monet
In an endless garden of flowers I will always pick you. – A.J. Lawless
Let us dance in the sun, wearing wild flowers in our hair. – Susan Polis Schutz
Somedays, I am the flower. Somedays, I am the rain. – Pavana
There are always flowers for those who want to see them. – Henry Matisse
Where flowers bloom so does hope. – Lady Bird Johnson
You are not your roots. you are a flower grown from them. – Pavana
You belong among the wildflowers. – Tom Petty, 'Wildflowers'
READ ALSO | AMAZING 37+ Tulip Captions for Instagram That are Perfect fit for Pictures