When we talk about pets, the name quickly comes to our mind is Dog & Cat. The below Pet Captions is dedicated to our favorite pet at home.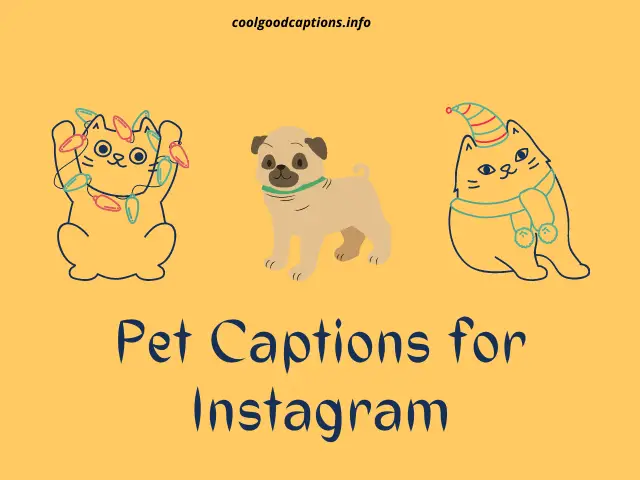 If you are a regular at Instagram, you have seen pictures of the adorable pet, pics about dog and cat lover. If you have a pet or planning to buy a home new puppy, you too can share the snap of your cute little pooch on social media. I am sure it will double your post engagement, you must try.
We have come up with assorted captions related to pets such as Short Dog Captions For Instagram some of them are too funny & Cute Cat Captions that can go well with little pooch pic.
Nowadays, a variety of fun activities, small competition for the dog are organized where you can take your pet with matching outfit to showcase their talent to the world. Also, not forget to share these lovely pics along with Caption For Dog Lovers with your friend circles.
Pet Captions for Instagram
An animal's eyes have the power to speak a great language.
Animals are reliable, many full of love, true in their affections, predictable in their actions, grateful and loyal. Difficult standards for people to live up to.
Animals are such agreeable friends―they ask no questions, they pass no criticisms.
Animals share with us the privilege of having a soul.
Anyone who thinks money can't buy happiness has never owned a cat [or any pet].
Happiness is when my cat sleeps next to me.
Home is where the paw is.
I gave you a forever home and you gave me a forever love.
My little dog – a heartbeat at my feet.
Our perfect companions never have fewer than four feet.
Perhaps the greatest gift an animal has to offer is a permanent reminder of who we really are.
Pets are humanizing. They remind us we have an obligation and responsibility to preserve and nurture and care for all life.
Pets. Life's apology for every crappy day ever.
The road to my heart is paved with paw prints.
The truth about an animal is far more exciting and altogether more beautiful than
There are no bad days when you come home to a pet.
There is no such thing as 'just a dog'.
This home is filled with kisses, wagging tails, wet noses, and love.
Time spent with cats is never wasted.
Two feet move your body. Four feet move your soul.
Until one has loved an animal a part of one's soul remains unawakened.
What greater gift than the love of a cat?
With them, life is just perfect.
Cute Cat Captions
A house is not a home without a cat
All you need is love…. and a cat
I just want to be a stay at home cat mom
I work hard so my cat can have a better life
My cat was right about you
My heart is covered in paw prints
Sorry I'm late, my cat was sitting on me
Time spent with cats is never wasted
Visitors must be approved by the cat
When all else fails, cuddle with the cat
Caption For Dog Lovers
A dog is the only thing on earth that loves you more than he loves himself.
Dog kisses fix everything
Dogs ask for so little but deserve so much.
Everyone thinks they have the best dog, and none of them are wrong.
Life is too short to just have one dog.
Love is wet noses, sloppy kisses & wagging tails.
My dog does this amazing thing where he just exists and makes my whole life because of it.
My sunshine doesn't come from the skies
The best therapist has fur and four legs.
The journey of life is sweeter when traveled with a dog.
There's, like, a bunch of dogs in here.
What a beautiful world it would be if people had hearts like dogs.
When I needed a hand, I found your paw.
Whoever said that diamonds are a girl's best friend… Never owned a dog.
You can't buy love but you can rescue it.
You'll never get the dog that you want, you'll always get the dog that you need.
Short Dog Captions For Instagram
All you need is love & a dog.
Anything is paws-ible with a dog by your side.
Dog leave paw prints on your heart.
Dogs are my favorite people.
Dogs are not our whole life, but they make our lives whole.
If there are no dogs in heaven, I don't want to go.
Life would be ruff without you.
Love is a four-legged word.
Love is a wet nose and a wagging tail.
My best friend has a fur and a tail.
My dog's only flaw is not living forever.
The road to my heart is filled with paw prints.
The road to my heart is paved with pawprints.
This friendship is fur real.
You can't buy happiness, but you can rescue it.
Funny Captions For Dog Pictures On Instagram
All dogs are good—some are just a little ruff around the edges.
Can't escape the pup-arazzi.
Caution: Dogs can't hold their licker.
Dog do speak, but only to those who know how to listen.
Dog hair is my go-to accessory.
Dogs are God's way of apologizing for your relatives.
Dogs are the universe's way of apologizing for your relatives.
First he stole my heart, then he stole my bed.
He's not fat, he's husky!
Home is where the dog hair is stuck to everything.
I love my pup furry much.
I wish I could text my dog.
I wonder what my dog named me.
I'm not spoiled my master is just well trained.
If my Dog doesn't like you, we probably won't either.
If my dog makes you uncomfortable, I'd be happy to lock you up in the other room.
My therapist has four legs and a tail.
My windows aren't dirty that's just my dog, not art.
Not all dogs are good boys. Some are good girls!
Sometimes you just gotta lay on the floor with your dog.
The more boys I meet the more I love my dog.
The more men I meet, the more I love my dog.
What kind of dog doesn't bark? A hush puppy!
My Dog Is My Best Friend Quotes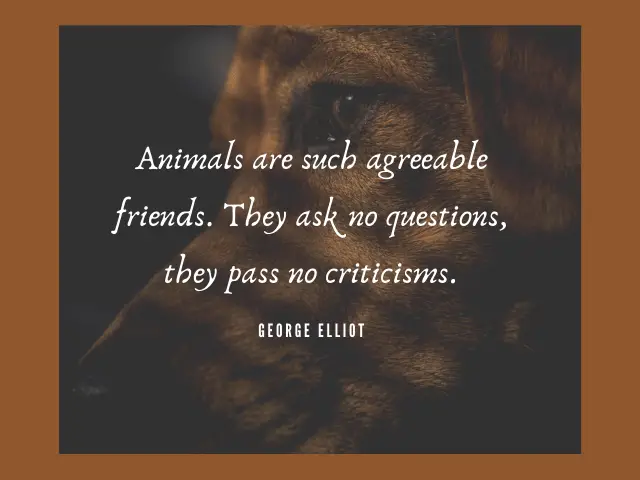 A dog is the only thing on earth that loves you more than he loves himself. — Josh Billings
Be the person your dog thinks you are. — C.J. Frick
Dogs are great. Bad dogs, if you can really call them that, are perhaps the greatest of them all. — John Grogan
Dogs do speak, but only to those who low how to listen. — Orhan Pamuk
Dogs' lives are too short. Their only fault, really. — Agnes Sligh Turnbull
Everything I know, I learned from dogs. — Nora Roberts
Happiness is a warm puppy. — Charles M. Schulz
My fashion philosophy is, if you're not covered in dog hair, your life is empty. — Elayne Boosler
No matter how little money and how few possessions you own, having a dog makes you rich. — Louis Sabin
MUST_SEE