A Deep Dive Into Cedar Point Instagram Captions for better social media enagagement. This is an amazing 364-acre amusement park located near the Lake Erie peninsula in Sandusky, Ohio, United States. Popularly known for its roller coasters ride, people come down here with family & kids to feel the real experience.
Cedar Point was inaugurated in 1870, got popularity during 1978 sets many records at that time, also known for the tallest, steepest roller coaster in the world.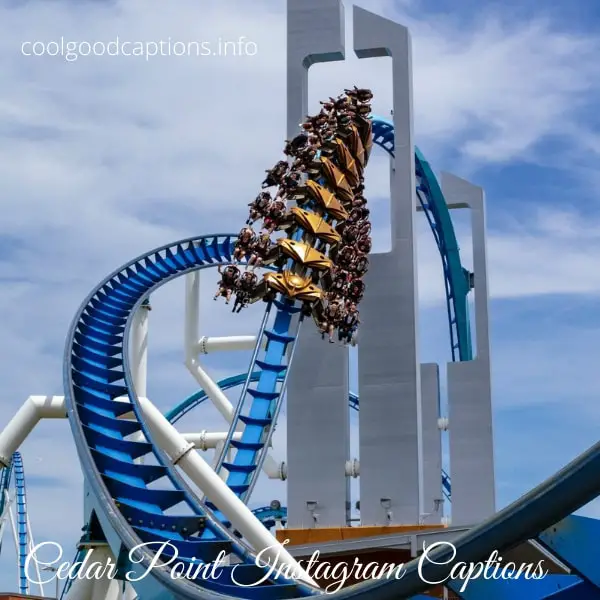 A favorite vacation hub spot for all age groups, a rough estimation that more than 3.6 million people visited the place last year. The summer, the best time to enjoy yourself to the fullest.
You can make this trip memorable by adding Cedar Point Instagram Captions to your social media pictures, also sharing them with your followers.
Cedar Point Instagram Captions
Already planning my trip back to Cedar Point for next summer!
I made an itinerary for Cedar Point because we only have one day and need to prioritize!
I love that they have different sections in the park Dinosaurs, Frontierland, Snoopy World, etc. So fun!
I like the rides and all, but the water park is even better! Especially on a hot day!
I can't wait to come back to Cedar Point again next year!
How magical is it to be on top of the Ferris Wheel and be able to look out over the lake
How cool is this dinosaur park!
Had fun at Cedar Point today, but excuse me while I sleep for the next 48 hours.
Debating on a season pass for next year!
Can't wait to be a parent and take my kid to Cedar Point someday too!
I'm amazing. Know how I know I didn't even throw up after riding 10 different roller coasters!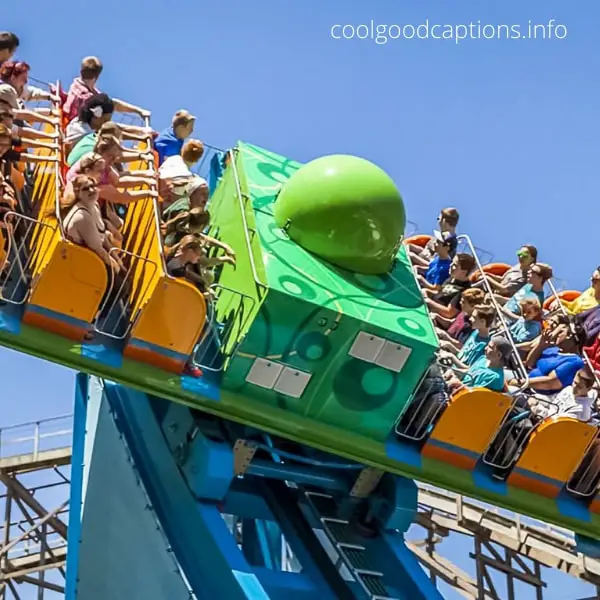 Life is like a roller coaster. It has its ups and downs, but it is your choice to scream or enjoy the ride.
The food was expensive, I got sunburned, and lost my sunglasses, but I still had a blast.
That first hill on the roller coaster makes the long line worth it!
Nearly peed my pants going on the Slingshot!
My favorite day of the year is Pride Day at Cedar Point!
Making memories at America's Roller Coast!
The Gatekeeper is my favorite, but my girlfriend likes the Millenium Force the best #whoisright
Which ride should I got on first I can't decide!
This is hands down the best day of my life!
There are so many cool new coasters since the last time I was here!
The Witches' Wheel is a classic!
The kids' area at Cedar Point was so much fun for both my kids and me!